Changes in energy strategy are unexpectedly reflected in real estate, which is why renewable energy investors have become interested in vacant land again.
They share the market with only those industrial developers who have secured non-bank financing. This is because players in the market without this strength are discouraged from investing in land by the challenging economic situation.
The rise in interest rates last year slowed down investments by some industrial developers in buying new sites. On the other hand, P3 Logistic Parks, thanks to the backing of its shareholder, plans to buy tens of thousands of square meters of space in the Czech Republic this year. 
P3 is particularly looking for sites with a designation for light production and logistics use, which are easily accessible by transport. The developer is ready to buy land for future construction, and also existing buildings that are either vacant or occupied by tenants. 
The drive for energy self-sufficiency and the demand for warehouses and production halls complement each other and are not in competition. For example, industrial developers are already preparing the roofs of buildings to be fitted with solar panels, so it can be said that a win-win solution is possible.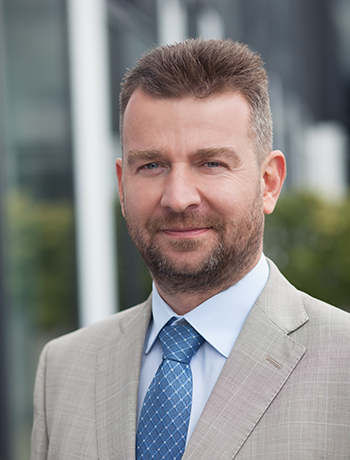 Three questions for the P3
Industrial developer P3 Logistic Parks is investing in new properties and is interested in acquiring land and existing parks in attractive locations. 
This year, the company plans to expand its Czech portfolio by tens of thousands of square metres. Ondřej Vodička, who is in charge of acquisitions at P3, reveals further plans.
Shortage of storage space has been an issue in the Czech Republic for several years. Additionally, we are also dealing with high inflation. Why is P3 going to buy now?
We manage 87 warehouses in 16 parks in the Czech Republic and their occupancy rate is more than 97%. We are currently building in three parks, and we still have 177,000 sq m of space in two of them. We simply need more new sites for our further development. While much of the market is slowing down under the weight of challenges in securing bank finance, P3 is ready to invest and can afford to, thanks to our financially strong shareholder. 
What types of properties are you interested in? For plots of land or for entire industrial parks?
We are ready to buy not only land for future development, but also existing buildings – either empty or occupied. This is an opportunity for owners who want to access their capital which is currently tied up in real estate, by releasing it in a sale & leaseback transaction. We're focused on plots of around 50,000 sq m, or at least 30,000 sq m in the case of Brno and Prague. According to the zoning plan, they must have a designation for light production and logistics use. We are not only interested in land with good quality soil, so brownfield sites are also an option for us. 
What is the key to site selection?
Accessibility is crucial, both in terms of employment and especially transport. Equally, our parks are close to motorways and expressways, so proximity to transport networks is key. Traditionally, the greatest interest in industrial parks is in the vicinity of large cities, which is why we are definitely looking at Prague and Brno, but also South Bohemia and, in future, regions in the Karlovy Vary Region may also be interesting. Generally speaking, we invest where the opportunities are.
https://developmentnews.cz/wp-content/uploads/2023/05/Ilustracni-foto_prumyslova-vystavba-scaled.jpg
1531
2560
mandikova
https://developmentnews.cz/wp-content/uploads/2019/09/logo-developmentnews.png
mandikova
2023-05-04 12:48:26
2023-05-04 12:48:26
What is happening to the industrial land market?