Savills was founded in 1855 in Great Britain and is now one of the world's leading real estate and consultancy companies with more than 600 offices worldwide.
One of the areas of operation is also the office market, where Savills provides a wide range of services from advising on refurbishment and fit-out to offering a one-stop occupier services offering. Pavel Novák, Head of Office Agency, and Matěj Baranek, Associate Director, described the situation in this segment closer.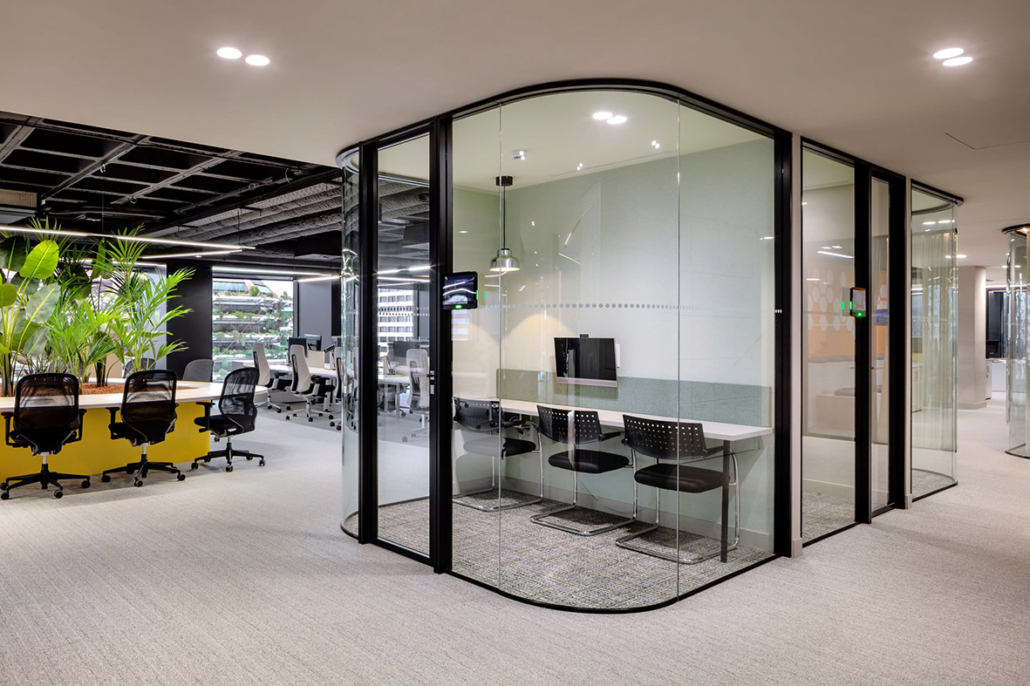 How busy are the offices now? How is the situation in our country and in Europe? Will employees return to offices?
Novák: In general, it can be said that employees are gradually returning to offices, however, we still have not reached the pre-pandemic level and it is likely that we will never get there. Within Savills, we monitor the statistics of average occupancy of leased offices by employees during the working week on local and international level (based on anonymous data within building's systems and surveys carried out among companies).
Baranek: According to data from Savills, the average office occupancy rate in Europe was only 43% in the second quarter of this year, while in Prague it was only 38%. Office occupancy rate is more or less similar to the USA, but lags behind Asia, which will come as no surprise to many.
How was it before the pandemic? 
Baranek: In 2019, the average office occupancy rate was still at the level of 70–75%, which reflects the optimal use of buildings: a higher occupancy of the premises would represent too intensive and therefore inconvenient use. Too low a level would represent insufficient use of premises. One can thus say that many offices are not optimally used now. This results in the necessity of transformation – companies generally pay rent for empty chairs, but at the same time, they lack spaces for meetings or video conferences.
Where do you see opportunities in the office segment today? And where are the pitfalls? 
Baranek: The pitfalls are obvious – construction and operating costs (especially in the oncoming winter) but also inflation clauses in rental contracts. These are the parameters that will have a significant impact on the office market. Despite the negative economic outlook, the overheated situation on the labour market continues, which is also reflected in the office market – offices are becoming a tool to attract employees. We find that companies that look for a new impulse connect it precisely with new premises.
Novák: For us, this represents more demanding work and more complex services – it is not enough just to find an office for the company and negotiate the terms of the lease. It is necessary to involve more experts throughout our company in order to be able to deal with possible risks, minimize costs – from construction technical consultants, work environment experts to real estate management from the point of view of operating costs to our new ESG department, which helps with possible savings as well as potential green certifications.
How far in advance do companies arrange for offices today when it is difficult to plan for future demands?
Baranek: We recommend that companies with 50 to 100 employees arrange for offices 12 or 18 months in advance. When searching for new offices and renegotiating existing contracts, this brings the companies comfort in the form of a wide range of available premises and sufficient time to implement the entire project. It is very individual, and it also depends on the strategy of the particular company, but also on the limitations in the framework of company management, which we encounter especially in the case of centrally managed multinational companies. However, we are able to handle last-minute requests as well as more complex projects of companies with hundreds of employees, which have to look for new offices years in advance and often focus on projects that are only being prepared.
What about locations – where is the new centre today? Where do you see the future of city districts? 
Baranek: If we use the underground station as the starting point of orientation, the new centre, or possibly the new administrative centre of Prague is being created between Náměstí Republiky and Křižíkova stations. This is due to the great popularity of this location, especially among tenants from IT and technology companies. They are the ones who set the pace and trends among office tenants today. Prague 4 is also still popular and continues to expand and develop, especially around the Roztyly underground station or prospectively around Nový Opatov. Another development area around Smíchov Station will be popular especially for residential users. The attractiveness of the location for office users will depend on the date of completion of the new headquarters of Česká spořitelna.
Don't you think there are too many brokers and consultants in the market now? How difficult is it for you to stand out? 
Novák: Yes, after all, it does not only apply to real estate. In general, there are too many different consultants or intermediaries in the Czech Republic, which is also due to the limited regulation by the state. However, the coming recession will lead to a clean-up, and we are also to expect some companies' consolidation. Fortunately, we have a high rate of returning clientele, which means we are doing a good job. The reason for that is perhaps the fact that, even though we are part of a corporation, we do not try to propose unified solutions and we listen to our clients – they are with us because we know them, and we know how they work. Last but not least, we also have a strong background, thanks to which we can offer an adequate range of services. As a company listed on the London Stock Exchange and one of the largest global players, we can even invest in times of recession. After all, my team was also part of a strategic acquisition that was made during covid when many companies were looking for savings. After all, that is also why Savills managed to grow into one of the dominant players in the Czech Republic during just five years of operation.
https://developmentnews.cz/wp-content/uploads/2022/11/07-Savills2.jpg
787
1181
mandikova
https://developmentnews.cz/wp-content/uploads/2019/09/logo-developmentnews.png
mandikova
2022-11-01 10:52:54
2022-11-01 10:52:54
Offices become a tool to attract employees